Images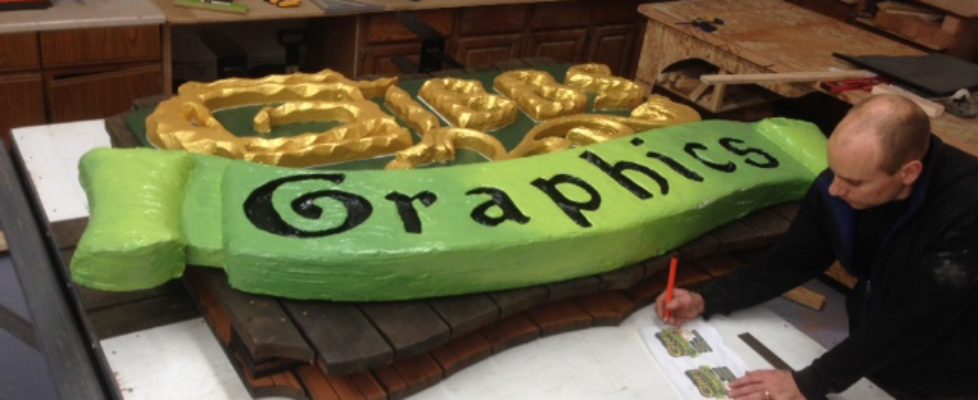 Our new sign along the highway is up! Here are some photos of the process.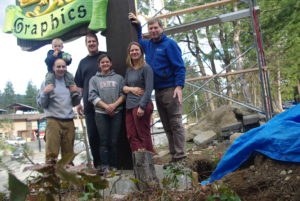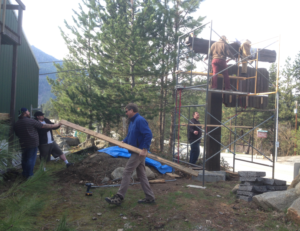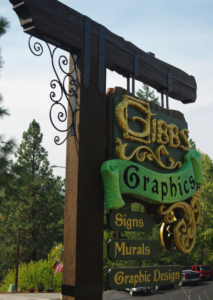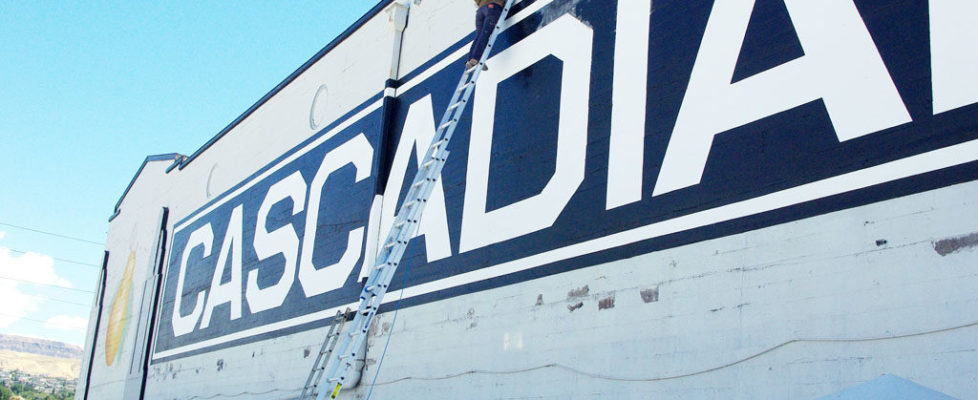 This now takes the lead as the largest sign we've ever painted. The Cascadian Fruit Shippers warehouse is located just South of Pybus Market in Wenatchee and is the oldest fruit warehouse in the area.
About a year after we refurbished this paint job, the North section of the warehouse caught on fire and so we were hired back to redo the work the following year all over again!