Good graphic design can inspire, persuade, connect, and motivate. Our goal is to make your communication more effective.

Design Process
Design
Well designed marketing collateral gets us excited. And chances are it may engage your potential customers in a way that enhances their image of you.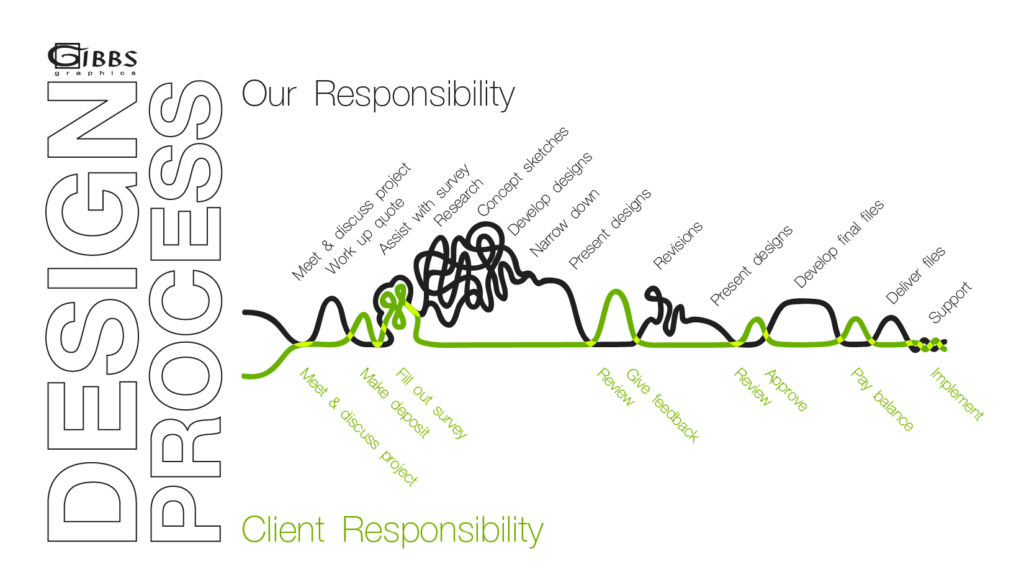 Design Process:
1. Design Brief – Conduct an interview with client and listen to their goals and needs.
2. Develop Estimate & Timetable – We work efficiently with clients in developing successful designs within budgets and time constraints. After the client approves the estimate and before we initiate work, we request a 50% deposit, with the balance billed at the completion of the project.
3. 1st Round: This includes research, brainstorming, collecting resources, conceptual sketches, and computer mock ups.
4. Present to Client – Meet with client or email the designs to the client for review.
5. 2nd Round – Apply client feedback to the design. Sometimes we nail it the fist time, but often there are two or more rounds of design revisions.
6. Finalize – After approval from the client, we transform the design into a print ready format.
7. Print and/or Supply Files To Client – We offer our expertise in working with a variety of printers.
"There are three responses to a piece of design – yes, no, and WOW! Wow is the one to aim for."
– Milton Glaser