Communicate your message with a sign. Make it clear. Make it appealing. Make it effective.
Plywood Signs
Plywood Signs
Benefits: Indoor or outdoor rated, smooth surface, lots of finishing options, affordable
Plywood: MDO (medium density overlay) sign grade plywood
Thickness: 1/2″, 3/4″, 1.5″
Toppings: Paint, solid color cut vinyl, full color printed vinyl
Business signs
Directory signs
Large 4'x8′ signs
Plywood signs are very common. The surface may be left flat, however carved detail or cut out letters may be applied for added depth. They may be used indoors or outdoors. Plywood signs are strong and can last a long time if properly finished and properly maintained. When used outside in the weather, plywood signs may require some maintenance every few years.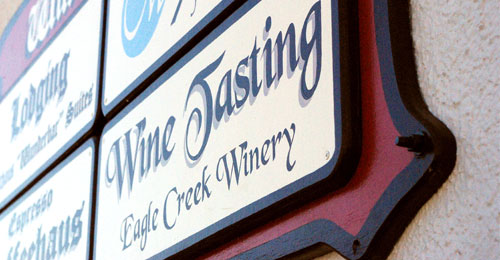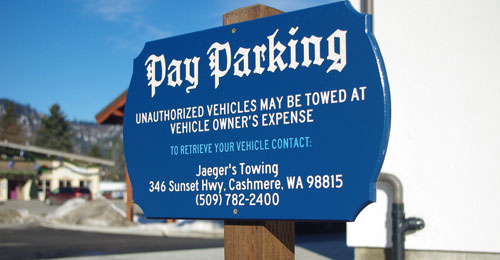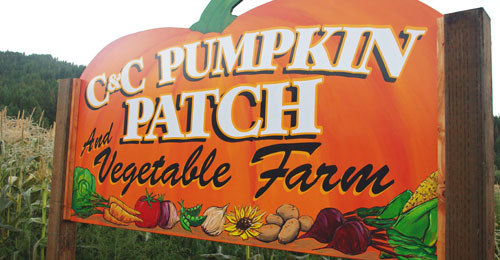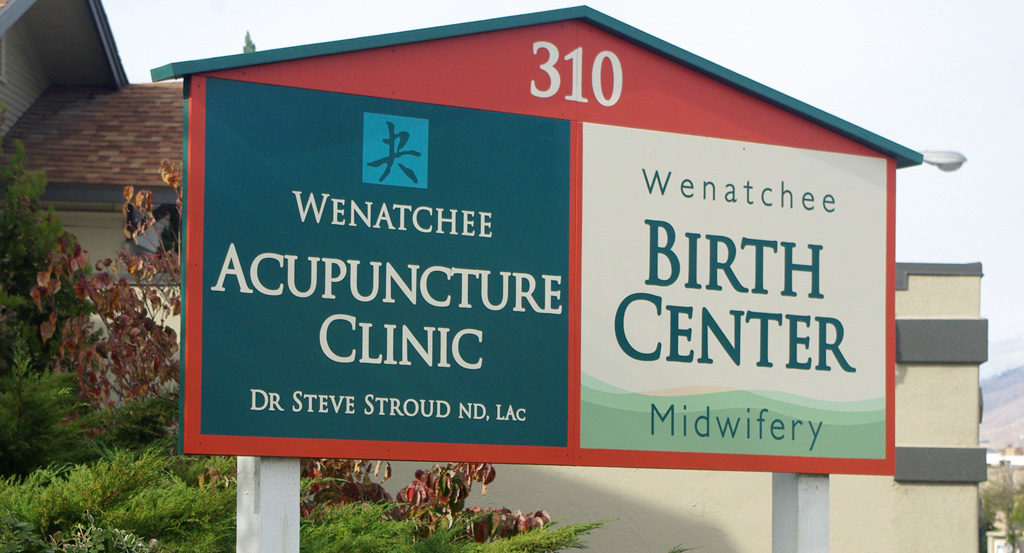 People often spend only

2-3 seconds looking at signs

and making a decision, so it's important to

design

and construct your sign in a

thoughtful way.
We aim to answer several Frequently Asked Questions here. Click to expand the answers.

If you don't find what you're looking for give us a call, stop by our office, or email us. If you still can't get the answers you want, call Yoda. Wise beyond wisdom is he.

A sign is more than words; it is an image, an identity that creates a mood in the memory of those who see it. That's why the design is an integral part to creating the right look to send to your customers. It is our goal to create a sign that will make your business prosper.

During the sign design process you will be shown a proof and you will have a chance to give feedback on the design.

You will find some resources at the bottom of this page that may be helpful to you during the design phase.

We can turn your sign design into your logo or incorporate it into a business card, website, or brochure, etc. Please see print design, or let us create a branding identity package for you so that your sign matches all of your marketing materials. We aim to be the source for all of your marketing needs.

We specialize in the design and permitting requirements of Leavenworth, WA. For Leavenworth businesses who must work within the restrictions of the Design Review Board, we offer the expertise to maximize your possibilities of submitting a sign that is compliant, as well as save you the time and energy of learning the ropes by assisting and/or representing you through the entire process.

We can also assist businesses with Chelan County, or other city's permits if necessary.

Here are some links related to the Leavenworth Design Review Board and permitting process that may be helpful:

• Sign permit application: Commercial Sign Permit or Non Commercial Sign Permit

• Download page #1 of the sign permit application: (see Sign Resources below)

• Design Review Board Schedule: (see Sign Resources below)

• Approved Fonts: list or examples  (see Sign Resources below for a quick example sheet)

• Approved Colors: (see Sign Resources below)

• Leavenworth Sign Code: Sign Code

That depends on what type of sign you need and whether it needs permitting. Sometimes we can make a sign in a few days and sometimes it takes a few weeks or more. City of Leavenworth permits can take up to 3-4 weeks or more. Call or email to discuss your project.

Shop around and you'll see that we offer low prices. How do we do it? We have low overhead, a modest lifestyle, a passion to fill the world with quality signs, and a genuine desire to help your business (our community) prosper.

Please contact us for a free estimate. After you have approved the estimate and before we initiate work we request a 50% deposit, with the balance billed at the completion of the project.

The way your sign is "held" can work to your advantage. We can make your sign look even bigger and better with a thoughtfully designed mounting system. We design, fabricate and install sign structures made of wood, masonry and metal.

Do you need your sign to be safely and securely installed in a timely fashion? We have the tools and experience to make it happen.

Gibbs Graphics is licensed, bonded and insured.

 The sun can take a toll on your sign. Painted finishes on your sign will last five to ten years or more depending on the weather exposure before needing to be touched up or replaced. South facing signs, for instance, will fade sooner than a north facing sign. Bright colors can show noticeable fading in as little as two years. You may want to turn your double sided signs around every few years to ensure equal exposure on both sides.

Signs are finished primarily with latex enamel paints. Refinishing signs is recommended once the fading becomes bad or the paint starts to peel. We can do this for you, or tell you how to do it yourself.

Wooden signs: Solid wood signs are most often made with fir or cedar boards. Cedar is more expensive but it has a natural resistance to rot and can last hundreds of years. Douglas fir can last equally as long if maintained well.

Plywood signs: We use MDO sign grade plywood for most of our flat painted signs. Painted finishes on MDO can last up to three times longer than the same finish applied to ordinary plywood. The edges will show the first signs of aging, and it's important to re-prime and paint them before too much moisture enters the wood. We generally seal the edges with wood glue or epoxy and then two coats of primer prior to painting.

Metal signs: Steel will rust, so it's good to inspect and re-paint as needed. A sign substrate called aluminum composite is a great choice for interior and exterior signs that need to last a long time. It is made of two thin layers of aluminum with a plastic core. It is generally 1/8″ thick and comes in 4'x8′ sheets and is relatively inexpensive.

Plastic and other signs: Plastic signs can last a long time but they can also become brittle in the sun and expand and contract significantly with hot/cold temperatures. Corrugated plastic is a low cost option that holds up decently. We use an expanded PVC product called Sintra for another low cost indoor/outdoor option that has a smooth surface. We also offer a fused-polycarbonate substrate made of a printed image sandwiched in-between two layers of hard clear plastic.

Yes, it is possible.

Often time people will want to use their sign design that we come up with as their business logo. If you are considering doing this, it is best to let us know up front so that we can design the file properly. We also usually will recommend having us design the logo a bit differently so that it's better suited for a logo.  It's well worth the little bit of extra cost in order to have a properly designed logo.

Other times people may want (or be required) to have a Bavarian sign but they want a more modern logo to use on business cards, website, advertisements, t-shirts, and other marketing collateral. Just let us know what suites you best.

Signs are guaranteed for 1 year. If the sign materials fail in any way we will fix it at no cost. We are proud of our quality, craftsmanship, and customer service.

Bright colors will fade over time (mainly South and West facing signs). The fading of colors is not covered under warranty.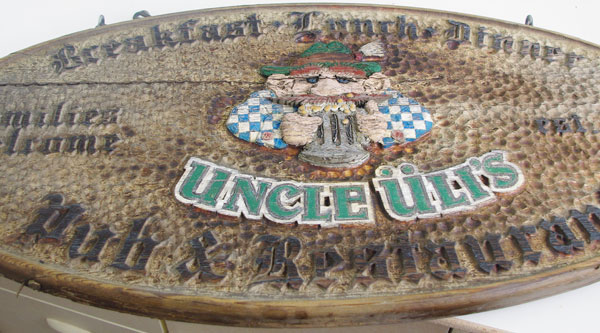 Slide the bar to see the change.
 

 

Great work refurbishing our sign. You guys are the best!
– TR, Uncle Uli's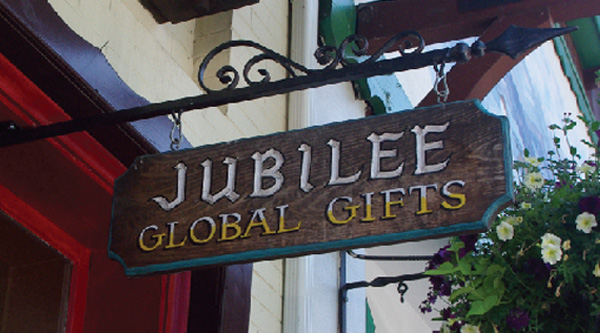 Slide the bar to see the change.
 

 

I truly believe the signs have already paid for themselves!  We have been having record breaking days.  Saturday topped it all!  I have been asking new shoppers what draws them up the stairs!  "the sign"!  
– Sandi, Jubilee Global Gifts